Welcome to my new website. I'm a homeopath, (still) not a website builder. So . . . .
Lorri Anderson M.S. Homeopathy, CCH


I am Lorri Anderson, a classical homeopath in Winston Salem, NC. I have been in private practice since 2005 and moved to North Carolina (from Austin, TX) in 2016. I hold the North American credential, CCH (Certified in Classical Homeopathy), and received a Master of Science degree in homeopathy from the American University of Complementary Medicine. My writing credits include: Homeopathy Today, the international homeopathic short story contest, and a major homeopathic text.
Alongside my practice, I mentor other practitioners and teach classes introducing consumers to homeopathy. I have also taught with the Texas Institute for Homeopathy.
My practice is located in West Salem, and hours are by appointment. Tele-connect appointments are an option. New cases begin with a 2-hour interview, and the actual remedy suggestion follows the initial casetaking by several days. From there, we work together to use homeopathy to help you achieve and maintain your highest health potential.

Homeopathy is appropriate to many types of complaints but is ALWAYS a remedy for the Person instead of a remedy for the problem. Whether your main complaint is allergies, back pain, childhood health, menopause, or an overall lack of vitality, homeopathy can provide an individualized answer to support the whole of you – and harness all of your own natural forces for health to throw off those complaints gently and efficiently.
For current rates and appointment schedule, please call me at:
(512) 707-0077

Lorri Anderson - 9 Dogwoods Homeopathy - 1121 Crestwood Drive Winston Salem, NC 27101
What is homeopathy?

One definition I like . . . .

Homeopathy is a safe and effective system of wholistic health care developed approximately 200 years ago. Relatively obscure at this time in the United States, homeopathy has continued to enjoy growth and success on a worldwide basis since its creation. Developed with the objective of a rapid, gentle and permanent restoration of health, the practice of homeopathy is based on the use of specific principles.
Homeopathic treatment is individualized based on all of the symptoms the person is experiencing; the remedy is selected according to the principle of like cures like. Many of us have felt relief from hot drinks or soup when we had a fever; we may have seen parched animals lick a salt block. And anyone who has chopped onions has felt burning eyes, streaming tears and a burning nasal discharge. Applying the principle of like cures like, the homeopathic remedy made from red onions (Allium Cepa) is used for precisely these symptoms.
The homeopath doesn't need to know the red, burning eyes are an allergic reaction to a particular substance or the name of a virus to which the client has been exposed. The homeopath simply needs to know all of the symptoms the client is experiencing -- mentally, emotionally and physically. With this information, the homeopath can choose the remedy which is most similar to the individual's state from a wholistic (mental, emotional, & physical) perspective, and use like to cure like.
The selected remedy uses a minute dose to assure gentle action and eliminate side effects. Homeopathic remedies work by rousing the body's own natural systems to restore health. And because homeopathy works through these natural defenses and life force, it is these elements which actually impact health. Homeopathy simply provides the support to do so.
A homeopath is someone who practices homeopathy. In my view, that is any practitioner whose primary method of health care is homeopathy and who adheres to the following principles:
• The Law of Similars or "Like Cures Like"
• The Single Remedy
• The Minimum Dose

A homeopath is also a consultant, a teacher, an advisor, a subject-matter expert, a source of hard-to-find information, and a partner in improving the overall health of each client with whom he or she works. There are many different kinds of homeopaths and many styles of practice within each group. As is true in many other industries - qualifications, expertise, and experience may vary significantly from one practitioner to the next. Any homeopath you choose to work with should be able to explain these details to your satisfaction, or you should continue looking for one who can.
Although some homeopaths also have other types of health-related credentials (nutritionist, acupuncturist, medical doctor, etc.), I do not. The scope of my own practice is limited to homeopathy, including environment or lifestyle issues which may be barriers to greater health. Beyond this, I refer clients to other types of health professionals when I believe there is a need or could be a benefit. At my client's request and authorization, I am also willing to exchange information with other professionals. Outside of such requests, all information provided to me is strictly confidential, in accordance with ethical and legal obligations.
The style of my practice is classical, but without rigid dogma. In the homeopathic vernacular, I work with the essence of each case. While I admire the single-remedy-for-life concept, I find that many people get better faster with the occasional acute remedy, complementary intercurrent, or never well since (fill-in-the-blank) suggestion. I usually tell my clients during the intake appointment that it is my job to give him or her every possible opportunity to reveal to me who he or she is. And I believe that it is equally my job to remain flexible enough with all the homeopathic tools at my disposal to meet each case at its own level of need. In short, my style of practice has to correspond to the state of the individual client. That is, after all, what homeopathy is all about.

How to Take Homeopathic Remedies
(The way your homeopath told you to!) or:
• Three pellets at a time
• Let them melt under your tongue
• Nothing in your mouth for 10 minutes before or after the dose
• Whenever possible, do not touch the dose between the container & the site of administration. (Most of us use the cap of the remedy bottle like a little cup.)

• Do NOT return any un-used pellets to the original remedy container. THROW THEM AWAY!!!
As always, homeopathy is an individualized discipline; and the proper dose can vary from person to person and from situation to situation. The directions included here are general in nature and should never be substituted for more detailed directions provided by myself or another homeopath. But if you don't have any other directions, these will work just fine.
One typical dose of a homeopathic remedy is 3 - 5 pellets or 4 - 6 drops. The drops of a liquid remedy should be held under the tongue for a moment or two. If you have a dispensing-accident and end up with a larger amount of pellets or drops in your mouth; spit out the excess pellets, and try to do better with the drops the next time.
A homeopathic remedy should always be taken on a clean palate, meaning nothing else should have been in your mouth for 10 minutes before or after the remedy. If you must, water is actually OK with me -- but no orange juice, no coffee, no toothpaste, etc. (But I'm easy on people; many other homeopaths disagree.)
It is best not to touch the actual pellets or drops at all until they make contact with the inside of the mouth. But as long as you have clean hands and are dosing yourself, your child, or your pet, I'll let you slide on this one. (But again, I'm easy on people.)
Once a homeopathic pellet or liquid comes out of its original container, it can not go back in. Homeopathic medicines are sensitive to a variety of influences; and once they have been exposed to the environment, returning an un-used portion to the original container risks contaminating the entire supply. Better to simply throw away the exposed extras and preserve the quality of your remedy stock.
For sublingual administration of a homeopathic remedy, the idea is for the dose to rest undisturbed under the tongue for a space of time. The idea is not that the dose should be chewed, sloshed around the mouth, spit out on the lips and sucked back in, or any number of other variations. My personal rule is that if you must chew, slosh, etc., then count to 50 first. And anyone who can't count to 50 is exempt. (Even very young children can count to 10, five times.) For the non-counters among us, notably babies and pets, just make contact with a mucus membrane. Perhaps these clients won't receive a full dose, but . . . sometimes we take what we can get. If, however, a dose gets swallowed straight down (the way more-conventional medicines do), it is generally considered to have been wasted and probably won't have an effect.

Care and Handling of Homeopathic Remedies
• Store closed containers in a cool, dark place, away from (children and) strong energies
• Only open one container at a time
• Do not return any un-used quantities to the original container
• Whenever possible, do not touch the dose between the container and the site of administration
A Couple of Important Don'ts

Don't:
• Leave them in the car during a North Carolina summer
• Carry them next to your cell phone
• Put them through security scanners too many times

Where to Buy Homeopathic Remedies
In General:

Many homeopathic practitioners stock a pharmacy and sell remedies, but I do not. As such, this list is intended solely to increase the convenience of what can be a cumbersome purchase process for you. It is not a comprehensive list of sources, and I have few important preferences. www.homeopathyhome.com also provides a decent list of suppliers. If you already have other sources for remedies, by all means, use them. (And let me know; my other clients may come to like them, too!)

Around Winston Salem, NC:

Publix, Vitamin Shoppe, and Whole Foods

Remedy selection varies from store to store and is generally limited. Potency selection is extremely limited. Any of these retailers should also be able to order any non-prescription remedy in any potency for you, but some of them do not; and delivery time can be as long as or longer than ordering direct.

Direct from the Manufacturer:

Washington Homeopathic Products, www.homeopathyworks.com, 800-336-1695
Hahnemann Laboratories, www.hahnemannlabs.com, 888-4ARNICA [888-427-6422]
Natural Health Supply, www.a2zhomeopathy.com, 888-689-1608
Helios Homeopathy, www.helios.co.uk

All of these companies are quality homeopathic manufacturers who have also been shipping consumer orders for a long time. Each has its own plusses and minuses, along with some quirks. Even though I do not stock a pharmacy, I continue to find reasons to use them all. Rapid shipping is usually available, but at a premium.

Other Spots on the Web:

Homeopathic Educational Services, www.homeopathic.com, (800) 359-9051
Tx Options, www.txoptions.com, 800-456-7818, Orders: 877-999-0090
1-800 Homeopathy, www.1-800homeopathy.com, 1-800-Homeopathy is 1-800-466-3672

There are tons of them, and a few (www.homeopathic.com) also provide good basic homeopathic information. I am not currently aware of a site that is selling homeopathic "single remedies" from unreliable sources. But for added protection, look for homeopathic brand or manufacturer names already mentioned on this page or: Boiron, Standard, Hyland, Seroyal, Nelson, Bach, FES.

Brick and Mortars outside of North Carolina:

Apothecary Pharmacy (Los Angeles), www.apothecarypharmacy.net, (310-737-7277)
Merz Apothecary (Chicago), 800-252-0275 www.smallflower.com, (but call them)
Peoples Rx (Austin, TX), www.peoplesrx.com, (512) 444-8866 or (512) 327-8877
Santa Monica Homeopathic Pharmacy, (Santa Monica) www.smhomeopathic.com, (310) 395-1131

These are retail stores which have each earned a place in my heart. Certainly if you live near one of them, please consider giving your patronage. And even if you live far away, they may have something to offer you.

Pressed for Time: Pay for faster shipping at any of the above or:

Homeopathy Overnight, www.homeopathyovernight.com, 800-ARNICA-3

In our work together, we certainly try to avoid getting into the position of needing a special remedy or potency this dramatically. And we can often work with what is on-hand until a preferred choice can arrive. Still, these are good resources to be aware of; and the only real downside is that the overnight shipping is almost always significantly more expensive than the remedy.

The above article on seasonal allergies originally appeared in Homeopathy Today, the magazine of the National Center for Homeopathy. http://www.homeopathycenter.org/

The above article has appeared previously on the Peoples Rx website and others.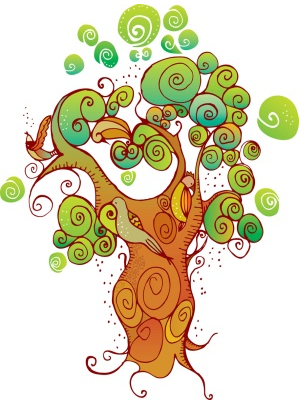 Homeopathic Fiction

This short story was a third prize winner in the international short story contest created by Hpathy.com. Along with the other winners, it is also available in a book titled, The Fireside Book of Homeopathy Tales, sold through homeopathic booksellers.

I have told this story to other homeopaths in homeopathy school, and at classes, and even once in a continuing education forum. I hope you enjoy it, too.
(And many thanks to the real Jamie O'Malley, Aunt Jeanette, and their families.)
A part of my role as a homeopath is to introduce people to the subject of homeopathy. I teach classes periodically acquainting people with the basics, and the next class I am giving is:


Sorry, no classes are scheduled right now. Please check back soon to find the next class.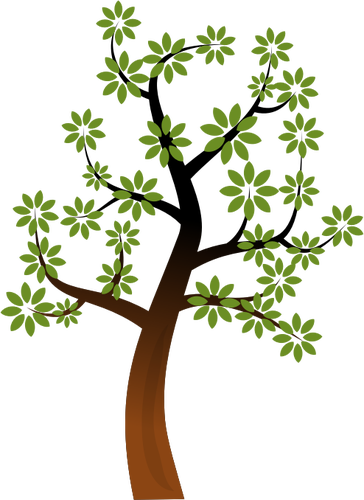 Selected Homeopathy Sites



The best way to contact me is to call my practice at:

(512) 707-0077

and leave a message which includes a convenient time for me to return your call.
If you prefer, you may also use the USPS to write me at:
Lorri Anderson, 9 Dogwoods Homeopathy, 1121 Crestwood Drive Winston Salem, NC 27101.

If you must e-mail, then you may send your message (See below.) to homeopath@landersonhomeopath.com. But I rarely check those messages and only respond to the ones which capture me.
I am not currently available for e-mail or texts from private practice clients and prospects, but I encourage you to contact me by any of the old-fashioned means mentioned above.